Automatic machine manufacturing
What is two part resin?
Two part resin is thermosetting resin hardened as a polymer by mixing base resin and a hardening agent.
The main kinds of two part resin
Urethane resin
Epoxy resin
Silicone resin
Acrylic resin
polyester resin
The use of two part resin
It is widely used in various fields, such as electronic components, auto parts, sporting goods, and housing building materials.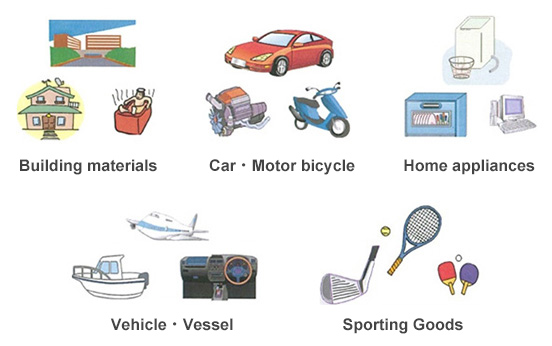 The process by manual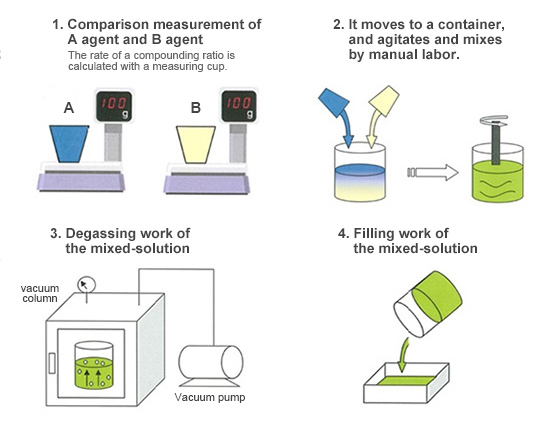 By automating these, the increase in efficiency of work, the improvement in safety, and quality stabilization are made. And the manpower saving by work improvement and laborsaving are attained.
Two-part resin dispenser
Two-pack resin dispenser is equipment which carries out comparison measurement of the 2 liquefaction resin, and performs mixture and fixed-quantity discharge.

Feature
A circulation system is adopted and base resin and a hardening agent are circulated within each line. For this reason, there is no being late of a discharge start and the compounding ratio and the amount of discharge of base resin and a hardening agent are stable compared with a general system. It is a highly efficient discharge machine where even button operation comes out and which can perform a change setup.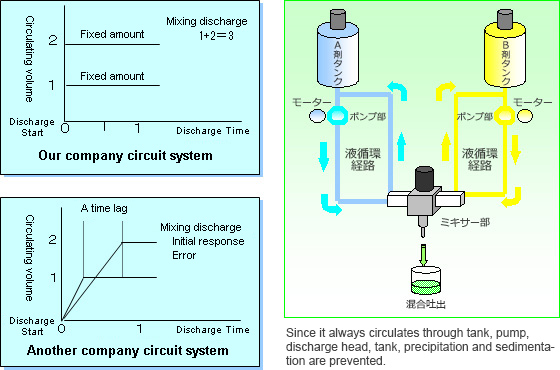 The main functions
1.Discharge valve part(PAT.)

It is a peculiar circulation change type discharge valve. Circulation is changed to discharge in an instant, and discharge with a high system is performed. The opening-and-closing stroke of a valve is a micro gauge system.

2.Mixing part

It is a direct mixing system by a motor. Compulsive mixture is possible also for resin with a mixed large ratio difference, or resin with a viscosity difference.

3.Auto wash machine

Washing of a nozzle apical portion can be performed in tens of seconds. Moreover, the flushing system of mixture of a solvent and air can wash in the minimum amount of solvents.

4.Tank part

Three kinds of tanks are prepared.1L~20L(EX-501)、5L~20L(EX-601)、5L~100L(EX-701)

5.The amount adjustment of discharge

The amount of discharge and a compounding ratio can be set up by a touch panel.

6.Digital pressure gage

Since fluid pressure is managed full time, if abnormal, you will be told immediately.

7.Alarm function

Since alarm is engaged in each function, at the time of occurrence of abnormality, you are told by buzzer sound and a character representation.
High Spec Small Dispenser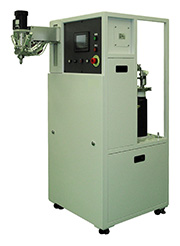 EX-501i型
Although it is small, abundant option setup is possible. Anyone can do operation simply by a touch panel.
Outline

| | |
| --- | --- |
| Size | Width700×Depth700×Height1480 |
| Weight | about 150kg |
| Discharge quantity | 0.05~2.0㏄/second shot |
| Tank | 1L~20L |
High Spec Large/Medium Dispenser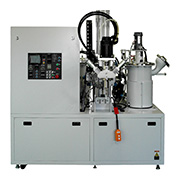 EX-701 Type
This machine is a standard model There is a function to set up the rate of a compounding ratio automatically according to the amount of discharge.
Outline

| | |
| --- | --- |
| Size | Width1400×Depth1200×Height1800 |
| Weight | about 650kg |
| Discharge quantity | 2.0~100㏄/second shot |
| Tank | 5L~100L(Option) |
Non-Washing・Disposable Dispenser
Disposable mixer adoption. Washing of the ending time of work was lost. Moreover, discharge work is possible at a handgun.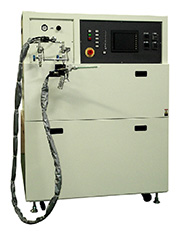 EX-701S Type
Outline

| | |
| --- | --- |
| Size | Width1200×Depth1200×Height1800 |
| Weight | about 600kg |
| Discharge quantity | 5~30㏄/second shot |
| Tank | 5L~100L |
Option
| | |
| --- | --- |
| Vacuum degasing apparatus | Air bubbles are removed out of the liquid in a tank with a vacuum pump |
| Heating circuit | The temperature of each tank line mixing part is adjusted |
| Tank stirrer | It is used for the time of heating of the liquid in a tank, or the degassing operation in liquid, and the prevention from filler precipitation. |
| Residual quantity detection in a tank | The materials residual quantity in a tank is detected and you are told by panel alarm. |
| Anti-Friction pump | It is used when the hard filler is contained in liquid. |